CIB INVESTEMENT SERVICES
An Investment in the future
Investment Gold 100%

Investment Diamonds 100%

Jewellery99%
ABOUT INVESTMENTS
At CIB we advise our clients in the purchase of Investment Gold and Diamond Certificates of the highest quality, so that they are later guaranteed the best return in their investment.
An investment must be always thorough in order to balance your investment portfolios, because with these values, both your sheltered investment funds on the stock market and other more volatile values, shall ​​give you a safe return due to the fact that they are stable long-term.
We are the only company in the wholesale of Investment Gold. We are therefore able to provide a full and overall service in the purchase of certified Gold Ingots SEMPSA (Sociedad Española de Metales Preciossos SA) and LBMA (London Boullion Market).

✓The possibility of on-site purchase of gold in Andorra
✓Both the purchase and sale of investment gold are exempt from taxes (IGI = 0%).
✓All purchases and sales are subject to the stock exchange with its daily price fixing value.
✓All our sales are guaranteed and safe until delivery to our customers.
✓Your sale of gold will always be valued according to the last fixation.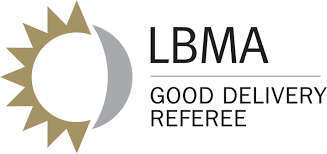 Insurance Policy

Both gold and diamonds purchased through our services can be acquired alongside a fully comprehensive insurance policy from the Lloyds Company in London. The insurance also confirms the purity of gold or the quality of the diamond, as well as its real value at the time of the investment.
A positive and timeless option. This gem is one of the best options to diversify your assets: it is the last one in active reserve.
Advantages for the customer who decides to make an investment in diamonds are many:
✓ An increased value per unit of volume.
✓ The value of your investment tends to naturally increase.
✓ It is an asset of great prestige.
✓ It is not subject to political influences or monetary fluctuations.
✓ It is a liquid asset throughout the world.
✓ It is an advantage to obtain the freedom of movement
Moreover, the diamond is not subject to tax on capital gains in Andorra (because it is an investment asset). That is the reason why it is an ideal way to build inheritance capital - It facilitates the mobility of capital. And, its change of ownership does not require the services of a solicitor.
A safe investment: its capital is constantly revalued. In fact, even in the toughest of times, the diamond has greatly protected its investor against inflation. The prices diamonds are published by RAPAPAPORT DIAMOND REPORT. The Diamond is the ultimate safe-haven asset and is the perfect vehicle for long-term investments (5-10 years and over). It is an alternative to state bonds, insurance and stock markets.
CIB Made to Measure - Exclusive Service for our clients who are looking for that "special something"
At CIB- YOU are what matters most to us. We offer you personalized creations and tailoring services using our very best materials and products. Quality and made to measure, just for you.